Share this post Twitter Facebook Tumblr Email Posted April 26, 2016 in 2016viaductclosure, bike, commutetowork, curbedseattle, earthday, ebike, electricbikes, gogreen, gogreensavegreen, king5, q13fox, savegreengogreen, seattle, seattleebike, seattleviaduct, viaduct2016, viaductclosure, viaductclosure2016
The viaduct will be closed THIS FRIDAY for TWO WEEKS! 
How inconvenient? Yes, inconvenience are most worst fears.... but why not ride your bike or electric bike (e-bike) instead?
With the viaduct being closed for a few weeks of course congestion will happen in alternative routes, doesn't it already? Why not save yourself time, money, hassle and just drive to work?
You'll help the environment :) GO GREEN!!!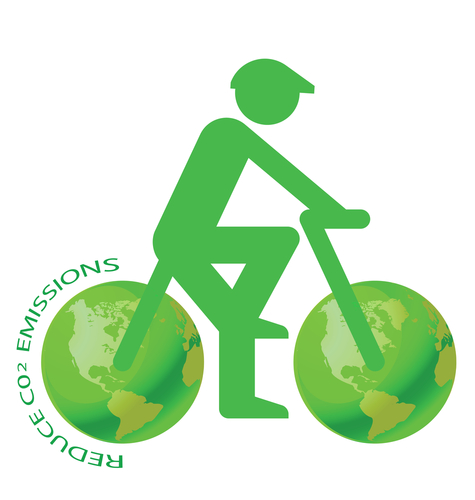 Local news in Seattle have a few suggestions on alternative routes. 
SEATTLE -- Transportation leaders throughout the city of Seattle have been working for many months on finding alternate transportation options for drivers during the upcoming two-week Alaskan Way Viaduct closure which begins April 29.
Metro Transit will re-route 12 bus routes that normally travel the viaduct through downtown and SODO. They want riders to expect delays throughout the system, but they also want them to know that they are doing everything they can to make sure the delays are as small as possible.
"When we're re-routing 12 bus routes off the viaduct we're also putting into play 22 operator assignments throughout the day. That means that those bus routes that face delays. We're going to be able to put in standby buses to help maintain the schedule so we can help maintain the reliability as best we can even in the face of major traffic delays," Metro spokesperson Jeff Switzer said.
Metro Transit also offers 1,500 volunteer vanpools and they hope you consider taking one of those as well.
"In places where those van pools have an extra seat we're asking those riders to check in with co-workers, check in with neighbors to see, 'Hey, do you want to have a free ride during the closure?' and if we can fill those seats that's going to take a couple cars off the road, maybe a couple dozen, maybe a couple hundred," Switzer said. "If you go into this closure with a plan for your commute you're going to be way better off. You're going to be calmer. You're going to feel more confident about how you get through the system. There's going to be delays throughout the system no matter where you're coming from, you should pad your schedule and bring patience to the table."
Water Taxi leaders have also prepared for the viaduct closure. They will be adding sailings from Vashon Island and adding parking for those who want to take the route from West Seattle.
Water Taxi is adding five additional round trips during the closure on the 22-minute commute from Vashon Island to Seattle. On the 10-minute commute from West Seattle, Water Taxi will add more than 300 additional parking spots on the West Seattle side. Also, they plan to run a shuttle along the street with additional parking to pick up any travelers who may be interested in a ride. If you opt to take the Water Taxi you can pay with cash, credit card, or Orca Card.
If you have additional questions about the specifics of the changes, you can find more information online at 99closure.org.
We also have full coverage of the viaduct closure and its effects on KING5.com, the KING 5 App and Seattle Traffic App.
Copyright 2016 KING http://www.king5.com/news/local/viaduct-news/alternate-transportation-during-viaduct-closure/152726401
Widespread traffic gridlock expected as Alaskan Way Viaduct closes next Friday for Bertha dig
SEATTLE -- Next Friday, the Alaskan Way Viaduct will close for two weeks so Bertha can dig a tunnel only 15 feet below the foundation -- the closest the machine will come to any structure.
When the huge machine crosses under Alaskan Way and Yesler Way, people may not feel the vibrations from the dig but many are likely to feel the pain of the resulting traffic gridlock.
"It`s not going to be pretty," commuter Tammie Burks said.
Commute Seattle, along with the Washington State Department of Transportation, handed out brochures Friday encouraging companies and employees to change work hours.
"If you don't have the ability to flex your hours, one great option, at least in the evening, is to stay downtown go to happy hour," said Jessica Szelag, executive director of Commute Seattle, an organization supported by the Downtown Transportation Alliance.
During a 2011 viaduct closure, the morning commute started two hours early, at 4 a.m., and lasted until 10 a.m. Going home, traffic built up as early as 2 p.m. and stayed congested until 8 p.m.
And don`t think you`ll only feel it in Seattle. The gridlock will likely stretch up and down Interstate 5, I-405 and the bridges between Seattle and the Eastside.
"It`s the one safe route, to take the train," Burks said.
About 90,000 cars use the viaduct each day. As tough as it will be on traffic, WSDOT said, they need to shut it down so they can monitor the structure as Bertha passes underneath.
"It's the most analyzed, most inspected structure in all of Washington state. We have a very good handle on it, we can monitor it to a millimeter worth of movement," David Sowers of WSDOT said.
And the engineers have shored up the viaduct with underground pilings, vertical steel beams and carbon fiber to make sure nothing will go wrong.
WSDOT said they don`t see the need to bar ground traffic from the area underneath the viaduct during Bertha's dig. They believe it`s safe and will only create more chaos by restricting traffic.
Engineers say they are confident Bertha will not get stuck under the viaduct. If something does go wrong WSDOT says, they plan to keep the viaduct closed to traffic until Bertha can dig 350 feet to the other side.
http://q13fox.com/2016/04/22/widespread-traffic-gridlock-expected-in-western-washington-when-bertha-digs-underneath-viaduct/
On Friday, April 29, the Alaskan Way Viaduct is closing for two weeks while Bertha digs her tunnel underneath it. That's going to displace roughly 90,000 vehicles/day that use the major Seattle artery, so you better believe everyone in the region is pulling out all the stops to cot down on traffic, delays, and disruptions this is going to cause.
Depending on how you commute and where you work, there's surely some kind of help that you should take advantage of.
Bus
If you take King County Metro transit, know that the 12 buses that use the viaduct as part of their route are being re-routed. Because those buses will now move through Downtown and SoDo, expect some delays. However, they're also putting a bunch of standby buses on alert to make up for that.
Metro recommends trying to take the bus earlier in the morning than you usually do and later in the day than you usually do on your commute. Doing so ensures you're more likely to get home without sitting in delays.
Train
If you're traveling into Seattle from the south and you've never taken the Link light rail for some weird reason, you should totally try it next week. Your route might be a little different and you might have to do a little more walking then you're used to but the ride is pretty smooth and you'll be helping to eliminate one more car from whatever hellish traffic awaits us all. Now that the line runs all the way up to Capitol Hill and UW, there's even more reason to give it a go.
If you're traveling into Seattle from the north, find your nearest Sounder Train station. It starts up in Everett and stops in Mukilteo and Edmonds en route to Seattle. There are four trips into town in the morning and four back north in the evening. Who knows, you might decide this is the way to go instead of sitting in traffic every day.
Water Taxi
King County Water Taxi is adding extra trips to and from Vashon Island to Colman Dock over the closure. There will be additional parking at Pier 2 in West Seattle for the water taxi's new, larger-capacity boat, complete with shuttle service. They will be adding sailings from Vashon Island. There are worse ways to commute, you know...
Ferries
Colman Dock will remain open to vehicles and pedestrians during the closure but it's going to have major traffic impacts, including increased congestion. Ferry commuters are advised to adjust travel schedules to avoid the heaviest traffic and to walk aboard instead of driving if possible.
RideShare
Metro Transit has 1,500 volunteer vanpools on the road and they're hoping you use this chance to try one out. You can also coordinate a RideShare of your own.
Cycling
Talk about the perfect time to give bike commuting a try. Check out Seattle's bike commuter amenities map to help you figure out your route, where to lock up your bike, and where you can find special stopping spots along the way. Or see if there's a Pronto Cycle Share station near where you live and give that a whirl.If you're concerned about car traffic, well, it's going to be at a standstill all week, so it's probably the best time possible to bike it in the middle of Seattle.
Stay Later If You Can
We know, you don't want to spend all day at the office, but if it makes life easier to stay longer, it could be a win-win. Urban Renassaince Group announced this week that they're extending building hours in their nine office buildings across downtown Seattle in order to help. Operating hours for their buildings will extend from 6:00 a.m. to 7:00 p.m. and will continue until the viaduct reopens. Those places include Columbia Tower & Columbia House, 1600 Seventh Avenue Building, Second and Seneca Building, 1101 Second Avenue Building, 2200 First Building, Plaza 600 Building, Joshua Green Building and Seattle Tower.
http://seattle.curbed.com/2016/4/26/11512756/alaskan-way-viaduct-closure-commute-alternatives-bus-train-bike