Posted on
By Brian Nordwall
Posted in sale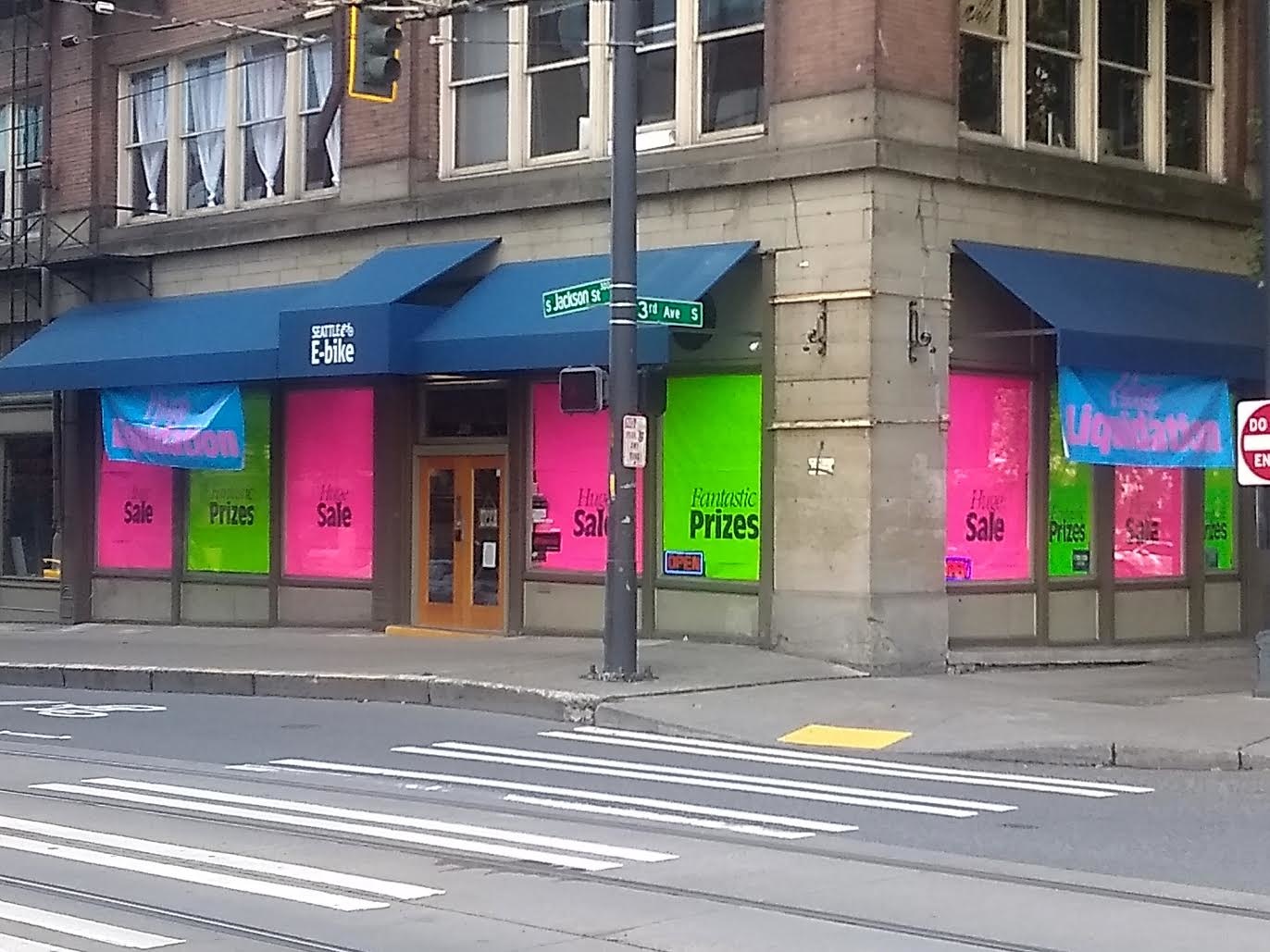 I want to thank all of you who have made the first week of our huge inventory reduction sale a success. We had about sixty shoppers come through on the first day.
This is a 9-week sale. By the time it's over, we expect that all of our old inventory (and some of our new inventory) will be sold. That means all pre-2018 E-Bike models, all of our accumulated spare lithium batteries, frames, handlebars, tires, wheels, rims, you name it. We have lots of "DIY" bikes, also known as garagista specials, ready for a home project. Because everything in the store is discounted, even our current inventory, we are selling through our accessories like helmets, locks, lights, clothing, multi-tools, and pumps very quickly at 20% off.
For week two, Tuesday, October 1 - Saturday, October 5, we will be lowering our prices on all current E-Bikes 2018 -2019, by an additional 5%. They will be 10% off.
The one exception is Stromer from Switzerland, where we must stay at 5% (with a few exceptions). However, starting next week, if you buy at Stromer, you earn 1,000,000 bonus contest points. Since you get a 1,000 points per dollar spent, spending $6,500 on a Stromer will net you 1,650,000 points and put you in a strong position to win one of our many great prizes.
We are also offering a million-point bonus on all of our "DIY" ebikes, bikes which need some work or a battery or some parts in order to get back on the road. They're also marked down 40-70%. There is a limited supply, so if you are handy, come on in.
We carry bike accessories from all the top brands. ABUS, BROOKS, CONTINENTAL, CRANK BROTHERS, KASK, KINEKT, KNOG, MAXXIS, MONKEYLECTRIC, SELLE ROYAL, SERFAS, SHIMANO, THULE, and more. Come try out our electric bikes, boards, and scooters at Seattle E-Bike at 220 South Jackson Street in Seattle. We're open Tuesday-Friday 11AM-7PM, Saturday 11AM-6PM, Sunday & Monday closed. tel 206-344-8000.