Posted on
By Brian Nordwall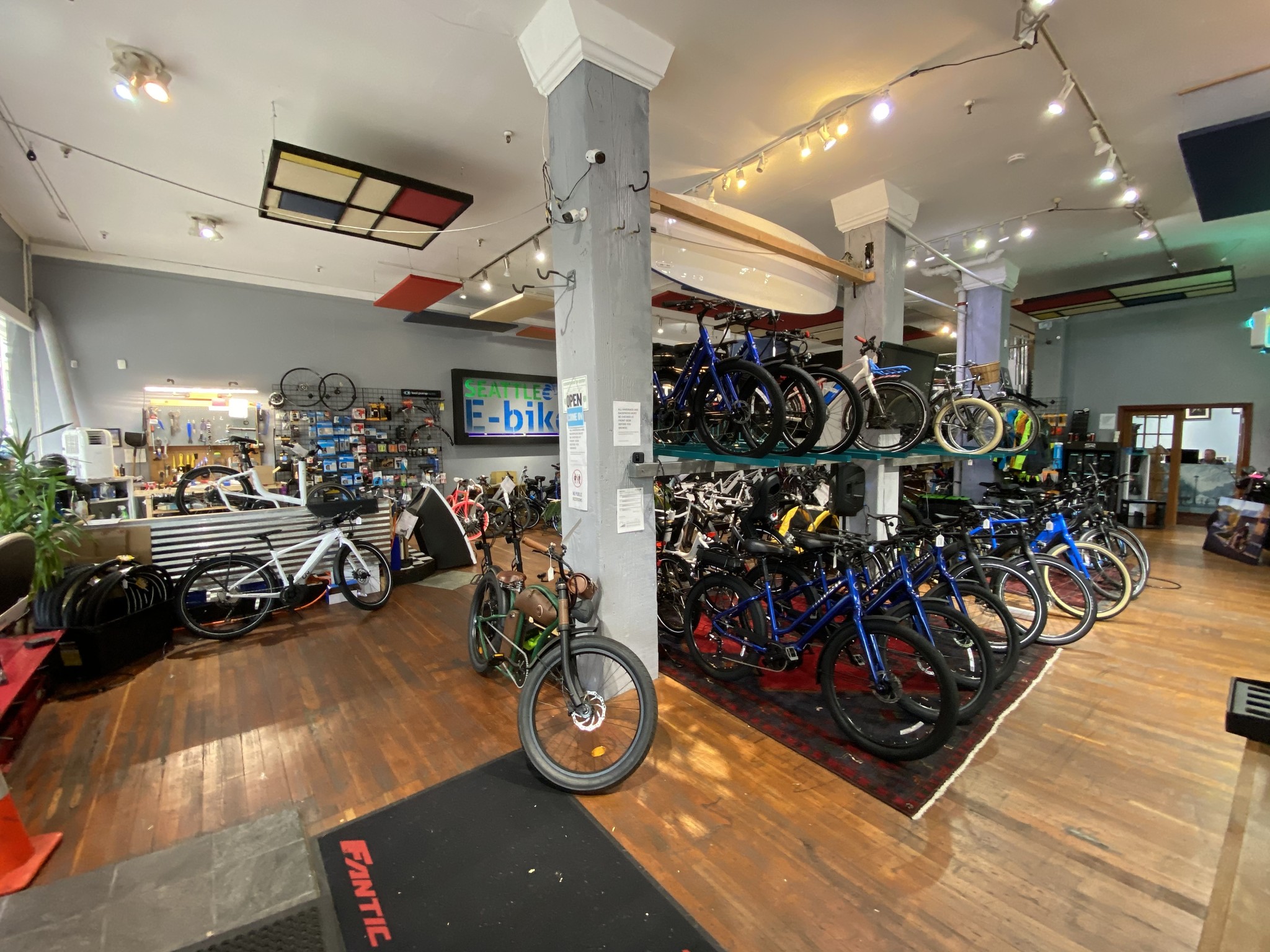 You need a bike? We got bikes!
Of course, say you. But in fact, there has been an explosion of E-Bike sales, and serious interruptions in E-Bike manufacturer's supply chains.
We anticipated both of these trends, and for the past 6 weeks we have been ordering in large quantities, and then ordering more, whenever our portals indicate a canceled order elsewhere, or an unexpected shipment from the factory.
We are in pretty good shape to sell you the E-Bike you want. Some models are missing, some sizes are missing, but we think you will be happy with what we have to offer for immediate purchase, especially as we all have learned to deal with the immediate post-Covid world. We can even tell you where you can get toilet paper.
Who even heard the word "supply chain" used in a sentence, much less every day. It is a little nuts, but we are coping well, and we are confident you will find what you want when you shop here. Closed Sunday and Mondays, we will reopen Tuesday July 7th as we are closed for the 4th of July.

"E-Bikes, is there nothing they can't do" Simpson, H.