Posted on
By Brian Nordwall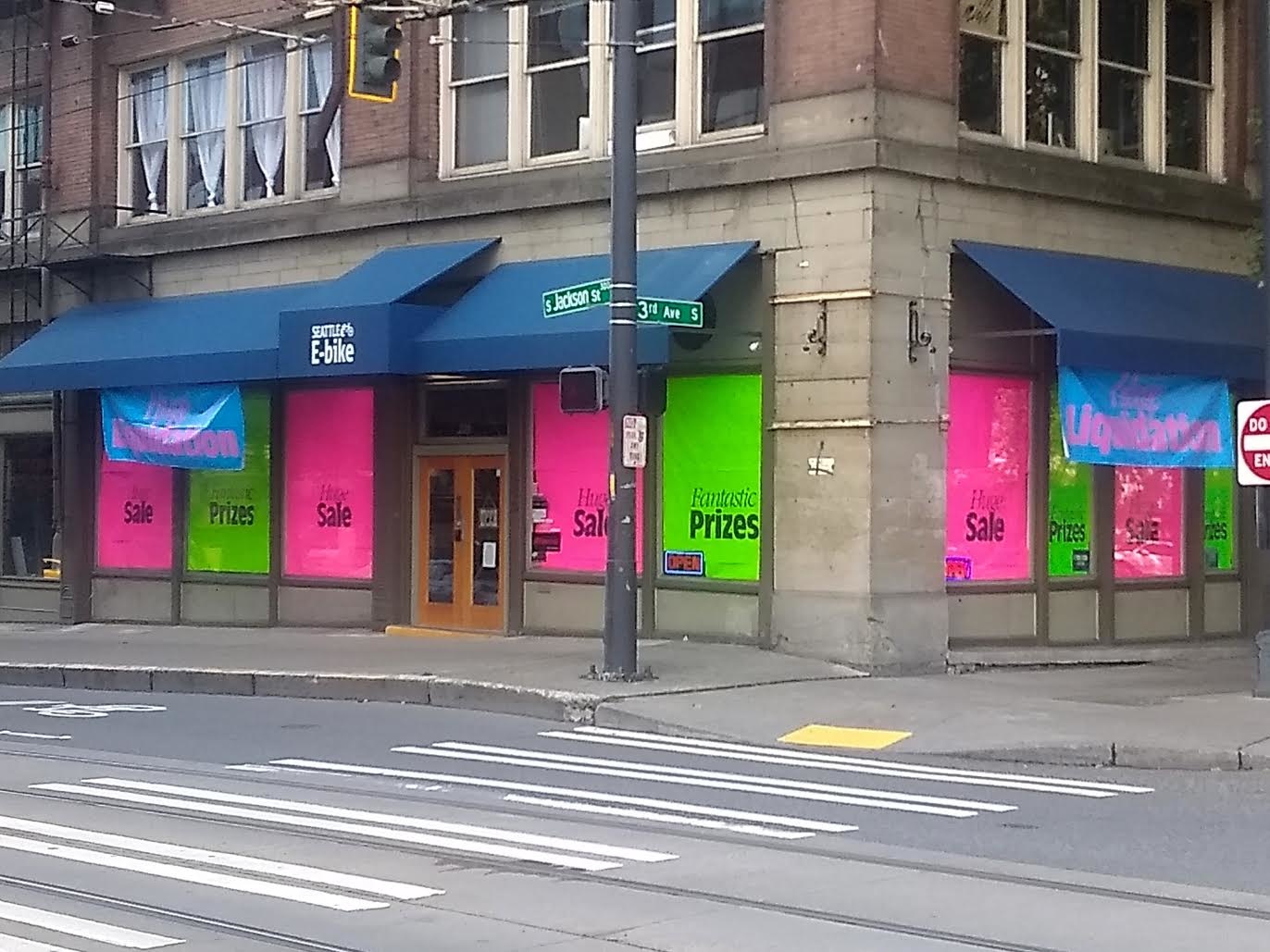 We had originally planned a 9-week sale but we appear to be reaching our sales goals early.
We did some really large additional markdowns last week and people are coming in to take advantage of them. You should too!
Examples:
Yuba Electric Boda Boda
Originally $3,399, now $2,540, SAVE $1,250


Kahlkoff S10
Originally $5,299, now $3,150, SAVE $2,149


Kahlkoff Sahel
Originally $3,799, now $2,250, SAVE $1,549


Cicli Blume of Verona Lampociclo
Originally $2,999, now $1,749, SAVE $1,250


Cicli Blume Cruiser
Originally $1,399, now $825, SAVE $544


E-mazing Daedalus
Originally $1,699, now $999, SAVE $700


Danish Biomega OKO
Originally $3,371, now $1,899, SAVE $1,472


Danish Biomega NY (high step)
Originally $1,999, now $1,499, SAVE $500


Danish Biomega NY (step through)
Originally $1,999,now $1,499, SAVE $500


Wallerang M01
Originally $3,690, now $2,767, SAVE $923


Wallerang MO2X
Originally $3,799, now $2,999, SAVE $800


Wallerang Tapper
Originally $4,599, now $3,899, SAVE $700


E Prodigy Jasper
Originally $2,699, now $1,699, SAVE $1,000


E Prodigy Banff
Originally $2,599, now $1,300, SAVE $1,299


Easy Motion AWS Big Bud
Originally $3,199, now $2,624, SAVE $1,375


Easy Motion Big Bud AWD
Originally $3,199, now $2,950, SAVE $849


Jorge & Olif lightly used Authentic Dutch Cruiser
now $800
The current markdowns on Stromer, Easy Motion, Blix, Wallerang, Yamaha, Rayvolt, GoCycle, Urban Arrow, Yuba, and Giant will end when the storewide sale ends next Saturday, October 26. So come in now to take advantage of these once in a decade deals!  You can reserve one of these e-bikes at the sale price for an additional 10 days by phoning in a non-refundable 30% deposit.  
Some items will remain on sale until future notice. The clearance bikes - including E-Prodigy,  Volt, Kahlkoff, Lampociclo, Biomega, Emazing, Raleigh, Kulshan, Jorge & Olif, and Brammo Electric Motorcycles. Also, all of our motors, wheels, rims, and project bikes will continue to be on sale through the end of November. These are all marked down at least 70%.
We will be continuing the points contest until November 30th. The rules remain in place and we will have more points promotions from time to time.
For week 5, in  addition to receiving 25,000 points for each day you come in, you will get a 50 % point bonus for anything you buy. Purchase a $100 helmet, receive 100,000 points plus 50,000 points. Purchase a $3000 E-Bike and receive 3,000,000 points plus 1,500,000 points. So many ways to win one of our 11 prizes. 
Starting the first week in November, we will post the top 20 contestants and the point scores on our website, www.electricbikeseattle.com. Some of you are competing hard for those $3000 in prizes and you will want to know where you stand as we go into the home stretch.
We carry bike accessories from all the top brands. ABUS, BROOKS, CONTINENTAL, CRANK BROTHERS, KASK, KINEKT, KNOG, MAXXIS, MONKEYLECTRIC, SELLE ROYAL, SERFAS, SHIMANO, THULE, and more. Come try out our electric bikes, boards, and scooters at Seattle E-Bike at 220 South Jackson Street in Seattle. We're open Tuesday-Friday 11AM-7PM, Saturday 11AM-6PM, Sunday & Monday closed. tel 206-344-8000