Posted on
By Brian Nordwall
Posted in stromer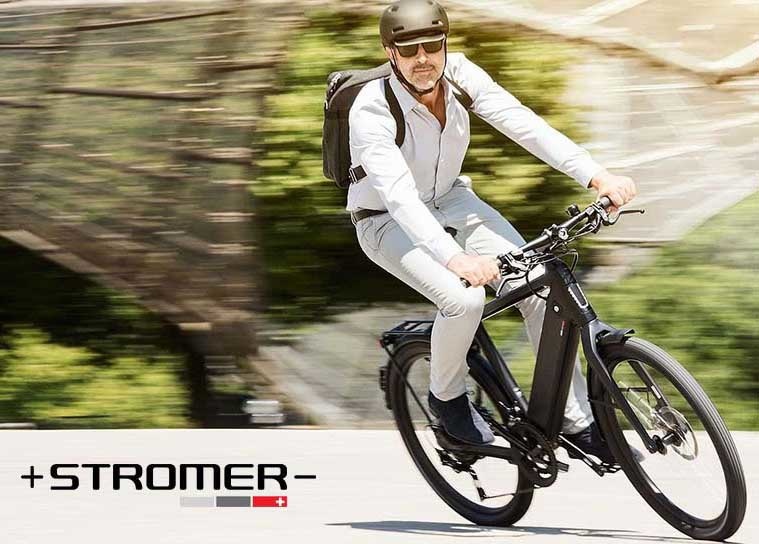 If you follow our blogs, you will have seen that we're having a clearance sale right now featuring some brand new, older model e-bikes. We wanted to call your attention specifically to amazing savings on the Stromer ST2; normally $6,500 and now $5,500.
We rarely discount Stromer. In fact, virtually never. They're our flagship E-Bike brand and considered by many to be the finest E-Bikes in the world.
As you might expect for a Swiss company sitting on top of the E-Bike world, Stromer is never complacent and always innovating. Back in the day, the Stromer ST2 was priced at $8,000 and we sold many.
Now, their latest super Stromer is called the ST5 and is priced at $10,000. Stromer has also added the ST3 at $7,500 which replaces both the ST2-S and the ST2. This is where your amazing buying opportunity happens.
Normally, Stromer does not allow us to discount their products, but because the ST2's price was already lowered to $6,500 and they are now discontinued, we have made arrangements with Stromer to offer you your very own Stromer ST2 for $5,500. Here's what you get.
* The incomparable Swiss driving experience by Stromer.
* A huge, 814 watt-hour battery with up to 100 miles of range.
* The obsessively perfect assembly techniques Stromer is famous for, including internally routed cables.
* A touch screen that integrates with your smartphone.
* A carbon fiber fork which absorbs vibration and provides rigidity contributing to its great handling.
This offer is limited to stock on hand, so come on in for a test ride.
FYI, we also have on sale a previously owned black step-through ST2 for $4,850.
We carry bike accessories from all the top brands. ABUS, BROOKS, CONTINENTAL, CRANK BROTHERS, KASK, KINEKT, KNOG, MAXXIS, MONKEYLECTRIC, SELLE ROYAL, SERFAS, SHIMANO, THULE, and more. Come try out our electric bikes, boards, and scooters at Seattle E-Bike at 220 South Jackson Street in Seattle. We're open Tues - Fri 10:30AM - 7PM, Sat 11AM - 6PM, Sunday & Mon closed. tel 206-344-8000.