Posted on
By Brian Nordwall
Posted in knog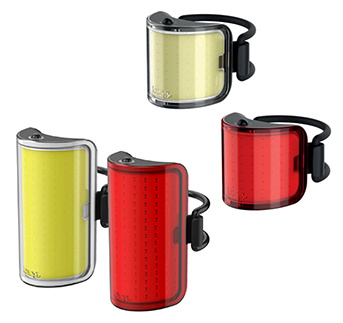 Knog Cobber Front & Rear Lights
INTRODUCING BRILLIANT NEW KNOG BIKE LIGHTS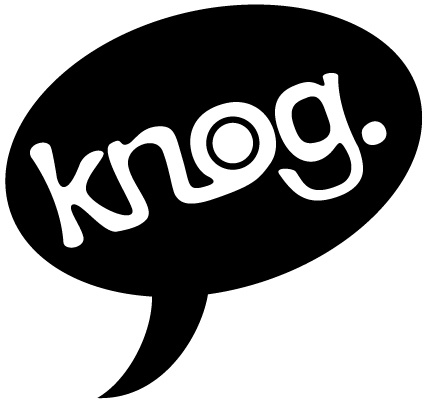 And our Ultimate Seattle E-Bike Safety Pack

Knog, an Australian company that makes great lights, has outdone itself with their new Cobber line of front and rear lights. These are "be seen" lights. That's always the case with a rear light although Knog takes it to new heights. But it is a great idea in the front as well. Even a powerful bike headlight focuses on roughly the front 60 degrees of your progress. A hazard (like an SUV) approaching from the side can't see it. But with the Front Cobber, you get equal brightness through its 180 degree range.  
It's the same with the Rear Cobber, but in Red. A brilliant 180 degree range. Here's their picture. Informative, but it doesn't do it justice. If you come in for a demo, you'll see that even during a sunny day, it's bright.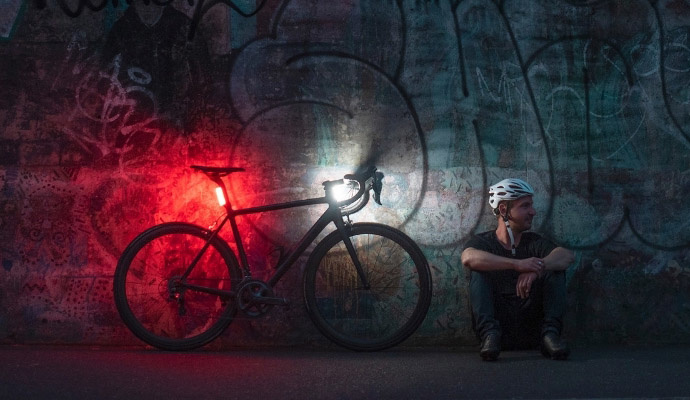 So what the heck is a "cobber"? It's Aussie slang and it means a buddy or a pal who has your back. It came into the language during World War One when a lot of Aussies were in the trenches and needed all the cobbers they could get. We want to be your cobber so here comes a special offer:

It's our Ultimate Safety Package:
A $70 front Cobber Light
A $70 rear Cobber Light
A $150 Abus Pedelec Helmet
--------------------------------
Normally: $290
Your Price: $250


As we have said before, the Abus Pedelec is the only helmet rated for speeds greater than 15 mph. It's rated by the Dutch to 28 mph. And finally, you can get your Pedelec Helmet in four, count 'em, four different colors. Until now, you could get it in any color but only as long as that color was black!


Individually priced, these three critical safety components would be $290. But contained in our Ultimate Seattle Safety Pack, you get all three for $250. Not inexpensive, but they could save your bones, your brain, and even your life.


We carry bike accessories from all the top brands. ABUS, BROOKS, CONTINENTAL, CRANK BROTHERS, KASK, KINEKT, KNOG, MAXXIS, MONKEYLECTRIC, SELLE ROYAL, SERFAS, SHIMANO, THULE, and more. Come try out our electric bikes, boards, and scooters at Seattle E-Bike at 220 South Jackson Street in Seattle. We're open Tues - Fri 10:30AM - 7PM, Sat 11AM - 6PM, Sunday & Mon closed. tel 206-344-8000.