Posted on
By Brian Nordwall

THE SEATTLE E-BIKE TOTEM POLE IS NOW FOR SALE


              THE SEATTLE E-BIKE TOTEM POLE IS NOW FOR SALE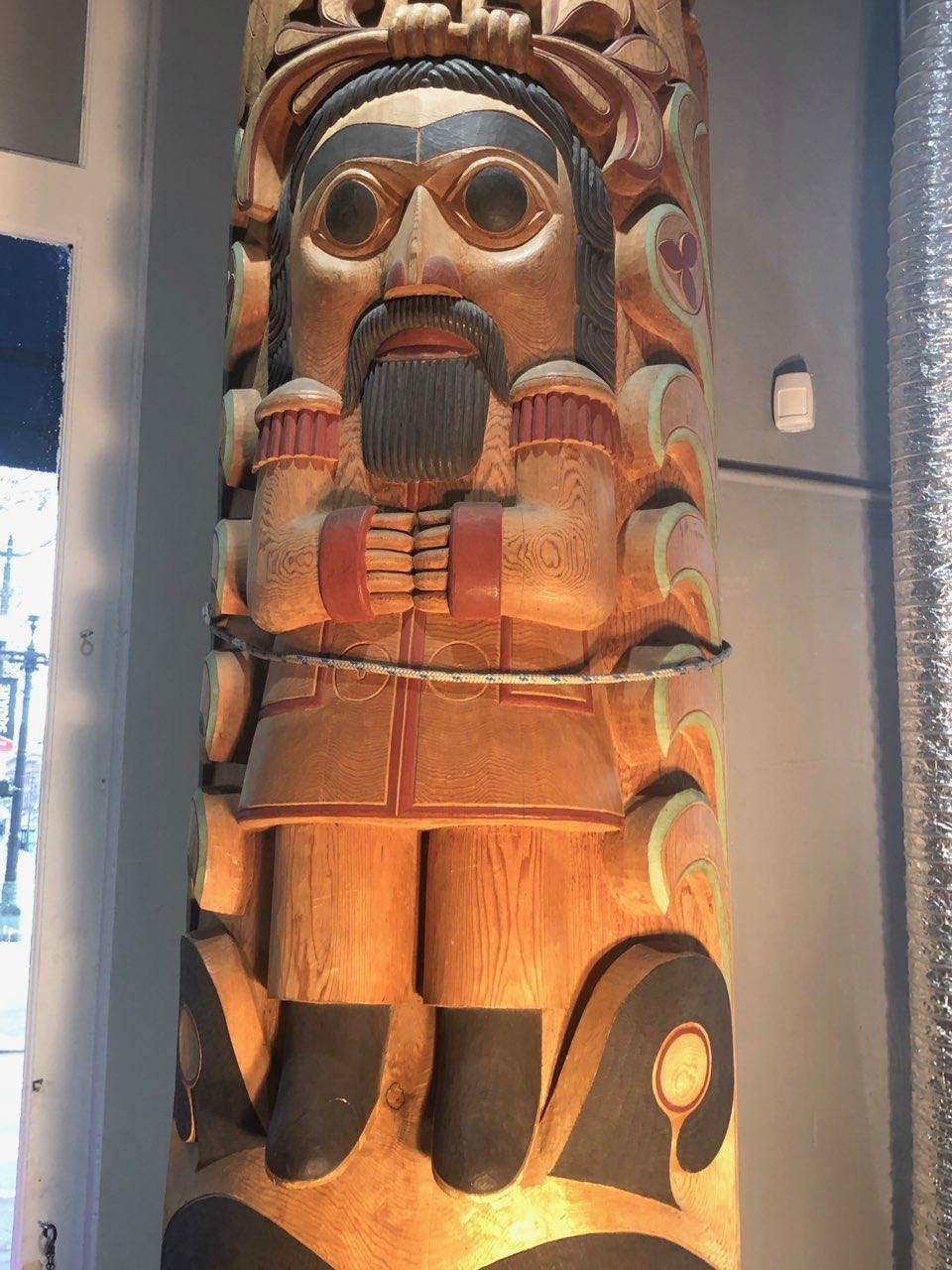 Many of our customers remark on the Totem Pole in the SE corner of the store.
It's hard to miss, its 12 feet tall.   I have decided to offer it for sale.   
It was carved by Duane Pasco.  Duane is one of the last speakers of the Chinook language.  He is a Native Canoe carver but is most famous for his Totems.  
You can see Duane's Totems in Occidental Park in Pioneer Square, in Seattle Center, and in Sitka Alaska, at the Sitka National Historical Park.  
Duane was born in May of 1932, which makes him 87.  He is in great health and has accepted commissions to keep him busy through his 100th birthday.  Duane has taught carving at the Gitanmaax School of Northwest Coast Indian Art ('Ksan), as well as many other universities and colleges in Washington, B.C., and Alaska.
On Haida Gwaii, also known as the Queen Charlotte Islands near the Alaska/B.C. Border far out in the Pacific, at the Southern tip at a place called Ninstints, are the remains of 36 totems carved by the Haida people.  Ninstints is a Unesco World Heritage Site. Although carved of the oldest grown cedar, the totems are located in one of the wettest rainforests on earth. They are decaying.  
The owner of Duane's Totem visited Ninstints by boat and witnessed the grievous deterioration to the Totem.  However, Unesco and the BC Government have made a decision to let them be.
Duane's Totem is a copy of one of those Totems, and effort to preserve the decaying artistic and spiritual expression of the Haida people.
The Haida range was from the Queen Charlottes  North to Baranoff Island, on which Sitka Alaska sits.  The Haida, along with the brothers to the North, the Tlingits, often warred with the Russian American Company, which claimed and lightly colonized the region for the Czar.  The figure at the center of the Totem is Alexandre Baranov, the first Governor of Russian America.  
The owner purchased the Totem from Peter Norton, the founder of Norton Antivirus and an avid collector of Native Art.   
It is for sale for $45,000.  The perfect gift for the Native Art collector, or for someone who has everything.  
 If you are interested or have questions, call Brian Nordwall, owner, Seattle  E-Bike, 206-396-0446.