Posted on
By Brian Nordwall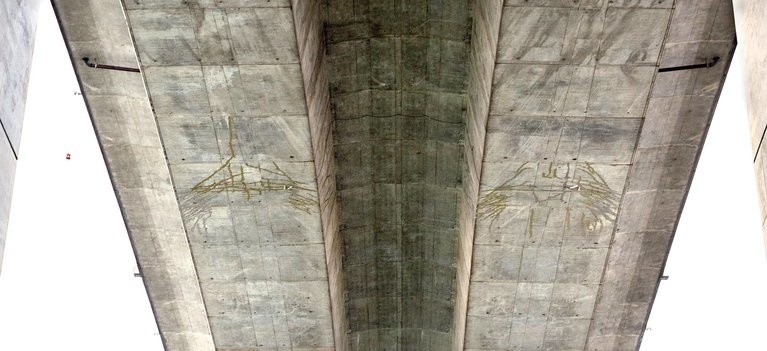 WEST SEATTLEITES ARE STRANDED, E-BIKES WILL SOON BE THE ONLY WAY
I am Brian Nordwall, owner of Seattle E-Bike and like many of you, I too live in West Seattle. So some of my employees.
We live in West Seattle, we love West Seattle.  But Seattle E-Bike, as recent blogs will tell you, has been declared an "essential business."  We are open.
Now, ... surprise!!!  Two of three bridges that connect us to our store, and 8 of 12 lanes, are gone.  One by bad construction, the other by government order. Indefinitely. Kind of like 1978,  for us old-timers. The Freighter Chavez took the old bridge out for 6 years. It was fixed about the same time the new bridge was done.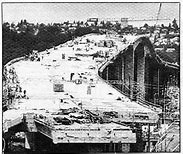 It is not too bad now, of course, just an extra 8 mile round trip for those who live North of Alaska, and less for those living South.  But not much less. 
But that is because the Virus has reduced traffic by about 90 percent.  When life returns to normal, or close, it won't be normal for West Seattle.  Some estimate it will take less time to commute from Tacoma than from here. It could be worse.  It could be a little better. But it will be hell.
But the Old Bridge is not really closed, it remains open to Transit, First Responders, Freight, and… bikes, e-bikes, and pedestrians!!   Those 12 motorcycle officers won't stop you, they will just wave and smile.  They get to use the Old Bridge, too.
The problem for pedestrians is that it is about a 2-hour walk.  Much better on a bike, about 35 minutes if you are a powerful rider.  45 to an hour for the rest of us. But on an E-Bike, even if you are not an athlete, you can get downtown in 20 to 25 minutes on this beautiful bike lane on the Old Bridge.  Check it out.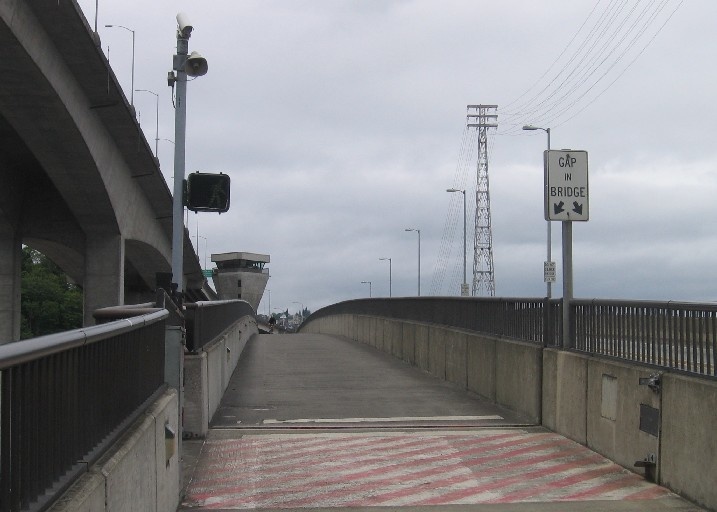 BUT YOU SHOULD ACT FAST.   Right now we are offering the biggest discount in our history because we want to help: 12% off.  And, we are offering free delivery, because for once, you can get around. When the crisis is over, these offers will have to stop.  But Hell will just be beginning for West Seattle car commuters.
So buy now.  If you can make it over to the store to select and test ride an E-Bike, we are letting people in up to two at a time. Or if you know what you might like, or we can help you over the phone, it can all be handled that way, and we will deliver.  It will be disinfected when we deliver it, and it will cut your commute by 75%.
Pedal power is a terrific way to recreate and maintain social distance.  Hundreds of bikes and e-bikes go by my place every day.  
Ps.  Forget the fast ferry.  The County is, get this, reducing it to 4 times a day.  Don't know why. But even if they do what they should, put two more on, and run them every 10 minutes, it is still a drop in the bucket.  No place for thousands of cars to park anyway.  
Freedom, speed, fresh air, and exercise, go when you want, forget traffic, have fun.
www.electricbikeseattle.com   [email protected] 206-344-8000.  Your voicemail will go to an email.  We are there, but we are working.  
We don't want you to stress out for four hours every day.  E-Bikes can save West Seattleites !!
*blog thumbnail photo credit to The Seattle Times