Posted on
By Brian Nordwall
AT SEATTLE E-BIKE, WE SPEND A LOT OF TIME THINKING ABOUT HOW WEST SEATTLE IS GOING TO GET THROUGH WHAT IS COMING.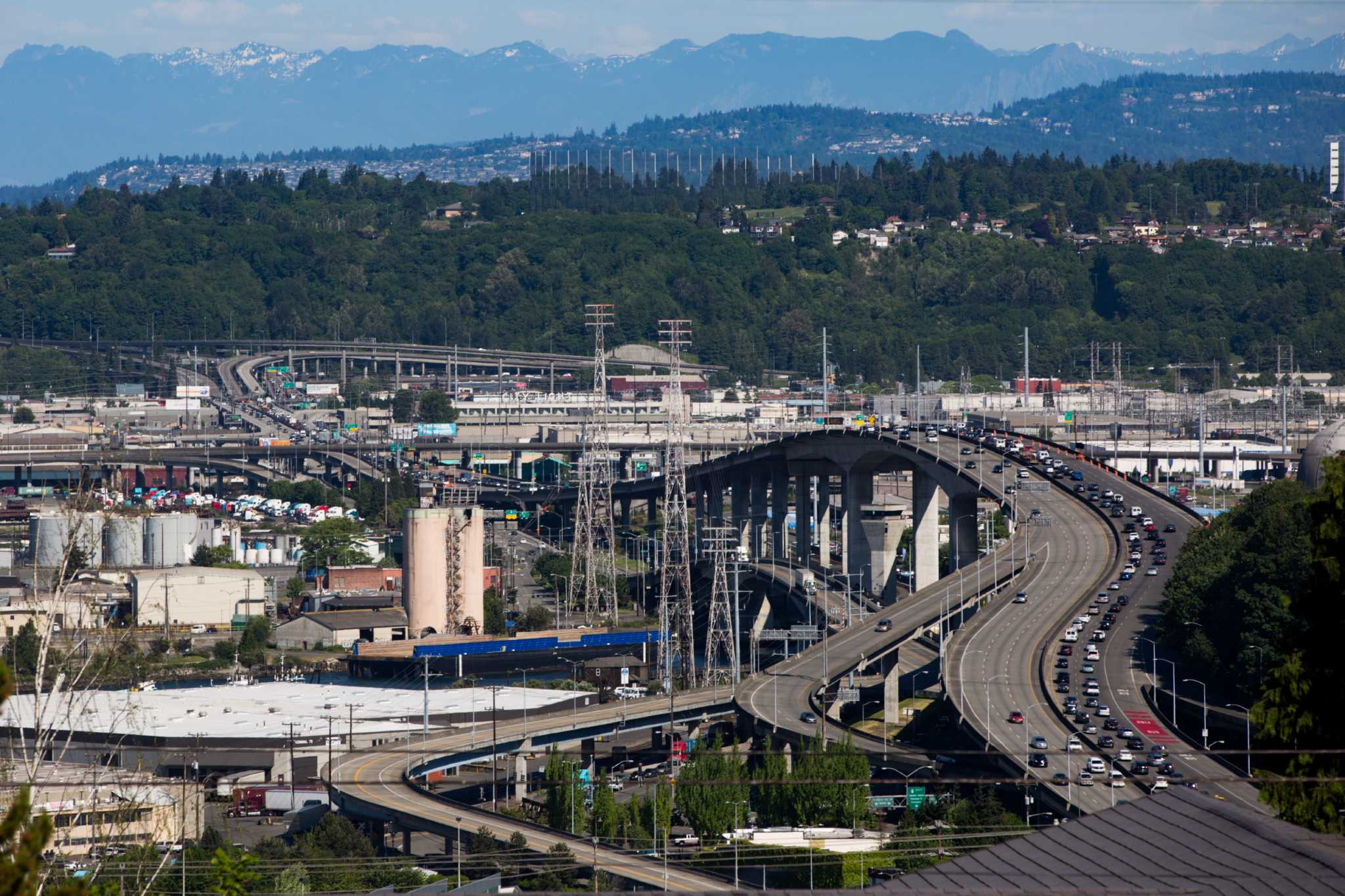 The West Seattle Bridge will likely not reopen to traffic until 2022, the city announced Wednesday.
The bridge, which carries an average of 100,000 vehicles and 25,000 transit riders a day, originally closed on March 23 due to cracking along the center. According to the city, recent inspections have shown the cracks in the bridge have continued to grow. The Seattle Department of Transportation is continuing to inspect the bridge daily but does not have an exact timeline of when or if the bridge will be able to be reopened.
Because of the COVID lockdown, the situation right now is far from critical.  Although since I live in West Seattle, and my store manager lives in West Seattle, and our bookkeeper lives in West Seattle, and we are operating an essential business on the other side of the Duwamish, in Pioneer Square, we are dealing with it every day.
Every day it gets worse.  But once things open up, it will truly be awful.  
I am hoping to get responses from West Seattle people on what can be done.  Here are some thoughts.  This is a long blog, but not nearly as long as our commutes are going to be:
1.The authorities should Immediately buy or lease two more fast ferries.  Other places have fast ferries, they don't need them like we do now.  Pay any price.  Then increase service from every few hours, to every ten minutes.  Maybe 15 minutes is more realistic for loading and unloading.  But there should be more staff available on each end, for quick docking, quick offloading, and on loading.  One problem will be there would probably be demand for 10,000 or more cars parking on the West Seattle side.  There is no room for that.  Not a tiny fraction.  We have a plan for that down below.
2. Dramatically increase every bus line on this side of the Duwamish.  In addition, we need to find a place for a transit center where lots of cars can park.  Hopefully, we can get some help from the industries on West Marginal Way.  From that location, express buses should run every 5 minutes, stopping at perhaps only 3 or at most 4 places Downtown.  Then back.  Keep the trip short, fast, with very frequent service.
3. We believe that for most people, a good E-Bike ridden all the way to your destination is the best approach. No switching to the fast ferry, or a bus, and then maybe another bus on the other side.  
4. In addition,  the fast ferry only handles 26 bikes, so even with 10 or 15 runs a day that is only 260 to 390 bikes, a drop in the bucket.  Buses only hold 3 bikes and no fat tires just like the water taxi.  For this crisis, bikes and intermodal do not work.  Thousands and thousands will be needed.  So ride all the way if you can.
5. It bears repeating that E-Bikes are best, but if intermodal is your solution, we have a solution as well.  Electric Scooters.  Good electric scooters, which are not most electric scooters.
6. Our Magnum iMax Scooters are different.  10in pneumatic tires provide excellent grip.  With a 500w motor and a 48v battery, they will climb hills.  Assembled in the U.S.A. and using mechanical disc brakes that use the same disc rotors used on full-sized e-bikes bring you to a stop and are not proprietary rotors. Parts are available, not a plastic toy.  They are an honest 20 mph scooter, not 15 or 16.  Transportation, not a toy, and you can fold them just like the toy scooters and carry them on the Ferry or Bus.  Our store Manager at 185lbs has ridden them many times from his house in West Seattle which is a 14mi round trip on a single charge. A very fair price at only $999 for that last "few" mile solution.