Commercial Sales

CLEAN TRANSPORTATION THAT CAN GENERATE BIG SAVINGS AND REDUCE COSTS!


Who could use a clean alternative to effortless and fun transportation?
Delivery businesses in the city - Providing a better way to navigate traffic / congestion
Property management companies - Offering their tenants more options and parking options
Universities and Colleges - Needing a quicker solution for staff and security 
Large Hotels and Resorts - Giving their visitors a fun branded experience
Private Bed and Breakfast - An easy way to explore the surroundings
Large Industrial Complexes - Introducing a cost-saving alternative on-site
Big Warehouses and Agriculture - Perfect for getting around Inside and Outside
Trade Shows & Event Sites - From CES in Las Vegas to a State Fair
Airports, Seaports and Military Bases - Cost and time-saving efficiency
Technology Campus and Neighborhood - Calculate the time saved per employee moving from building to building
Planned Communities - Senior living, private, or gated communities
Any business in or near the city center - Use them as a branded hiring perk, or recognition award!
Is your business looking to increase the productivity of your delivery fleet amidst the never ending urban gridlock? Are you looking to become more efficient in moving small products or a few people over large areas?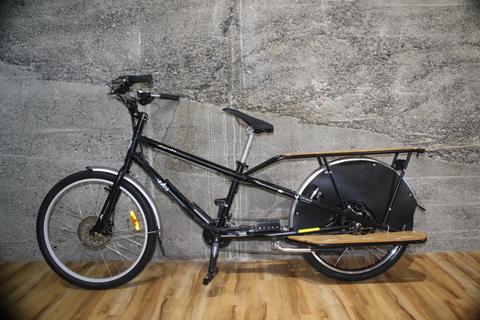 Consider electric bikes as a possible solution!
Are you actively promoting clean modes of transportation for your employees?
A property management firm looking to offer better parking options for the tenants in your buildings (and their staff), who are using electric bikes?
Trying to get a more efficient system of moving products and people around an industrial / commercial site?
Or, put your security staff on fast electric bikes, capable of going from Point A to Point B at 25 to 35 mph? 
Maybe even as a hiring perk in a competitive environment and city that loves bikes!
Perhaps your business is a high-end hotel or resort aiming to provide your customers with the best experience and enjoyment possible during their stay. We carry many of the best electric bike brands and models from Switzerland (Stromer), Germany (Kalkhoff), The Netherlands, aka Holland (Gazelle), Sweden (Blix) and many others. We also sell Gocycle e-bikes that fold and can be kept on boats and in RVs.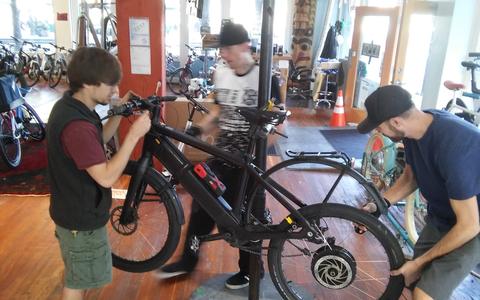 We have the right solution - and quality e-bike brands to solve it!
Seattle E-Bike carries everything from stock models to fully customized units - such as:
Real-time GPS fleet tracking.
Complete visual branding.
Upgrades for drive units, components and accessories.
Much, much more.
Our expert Commercial Sales Team will consult with you to determine the best solution to meet your specific requirements. Then, we'll deliver the e-bike fleet for your business needs
But what about scheduled maintenance, repair and training?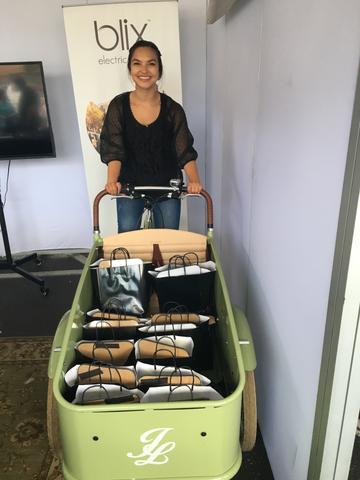 We service and fix every e-bike or e-trike we custom build and sell . . .
If you're looking for a green, speedy, all-in-one solution, look no further than Seattle E-Bike. We would love an opportunity to meet with you, learn about your business, and find the best solution to enhance your operation.
One of our recent success stories has been working with the local Seattle Domino's Franchisee. Starting with a small fleet of fully-branded electric bikes with custom racks spread over several stores. We have most recently helped them open the first E-bike "delivery only" Domino's store in the World. Setting a new standard for urban food delivery.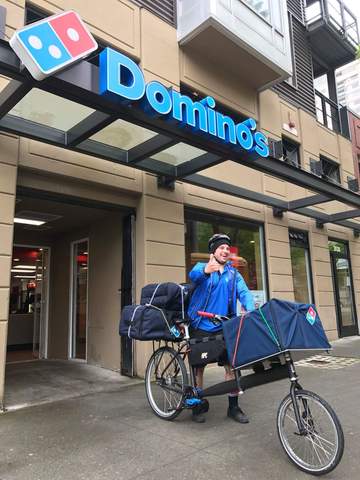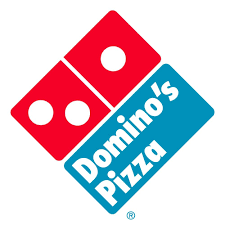 Get in touch with our Commercial Sales team below
We'd love to show you how to take your operation to the next level with remarkable ease.
Contact:

Alex Dunn - Sales Manager
[email protected]